Currently viewing the category: "Deep-frying"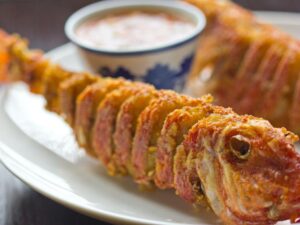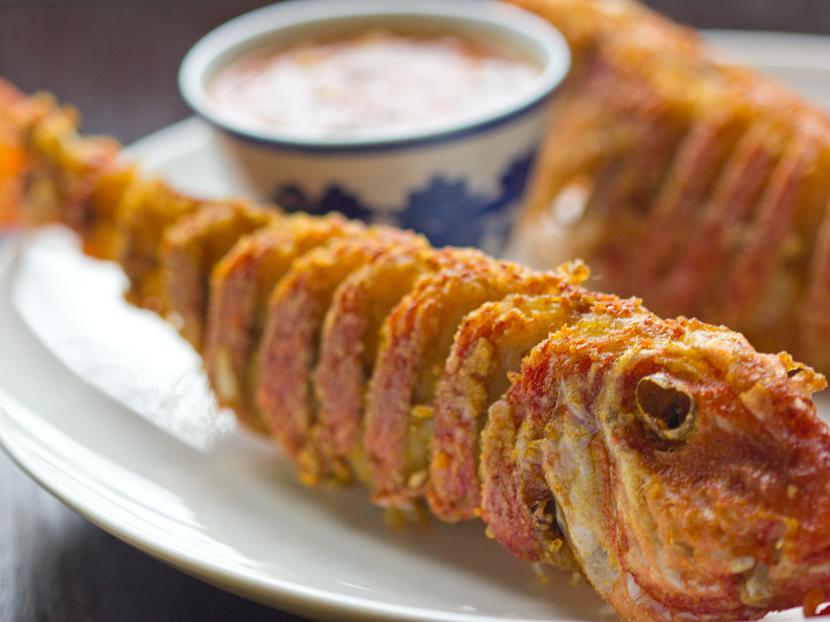 By
Simon
On
December 29, 2012
Many ingredients and dishes in Chinese cuisine hold symbolic meanings, and are featured during special occasions and celebrations.  A case in point is fish.
Presenting whole fish at New Year Eve's dinner expresses good wishes for the years to come.
Fish, pronounced yu in Mandarin, is a homophone for the word 余 […]
Continue Reading

→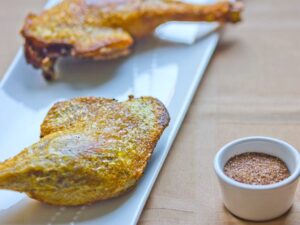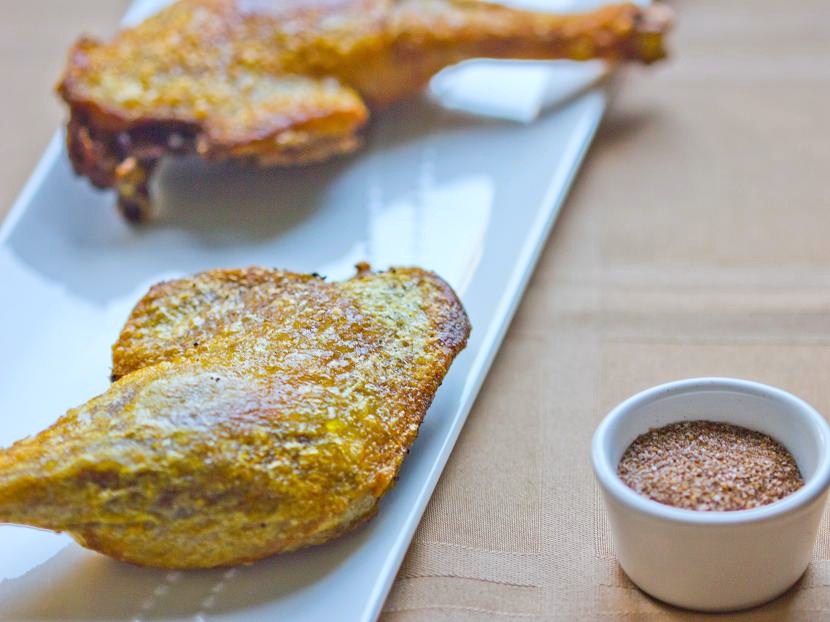 By
Simon
On
November 18, 2012
If you are looking for a special duck recipe for a holiday feast or dinner party, this Fragrant crispy duck will be the answer.
In fact, this dish can be a perfect alternative to the traditional Thanksgiving classics.  In many cultures, duck is considered a festive food ideal for special occasions and […]
Continue Reading

→
By
Simon
On
April 21, 2012
Spring rolls for the springtime?  You bet!
The origin of spring rolls can be traced to the ancient Chinese tradition of preparing "spring platters" with pancakes and spring vegetables to celebrate the arrival of spring.  The tradition gradually evolved through the centuries.  Fancier ingredients started to show up on the platters.  Rolling […]
Continue Reading

→
Subscribe to Soy, Rice, Fire

Archives