Currently viewing the category: "Braising"
By
Simon
On
November 25, 2012
Cod has been a food staple in many cultures.  It's a mild and versatile fish that can be prepared in many different ways.
One of my favorite ways of cooking cod is braising.  During braising, its dense and lean flesh becomes moist and flaky, and readily absorbs the flavors of other ingredients […]
Continue Reading

→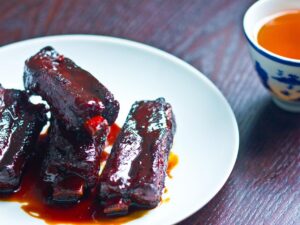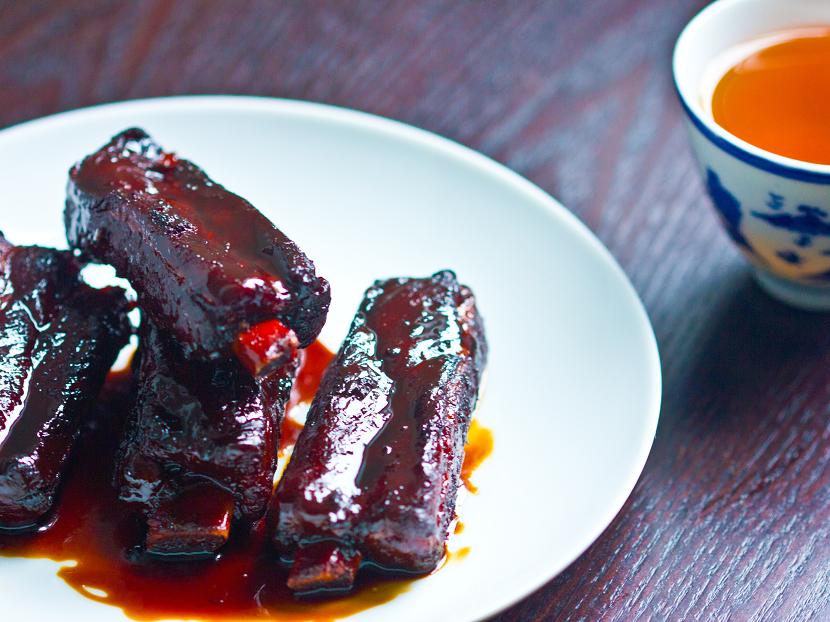 By
Simon
On
October 7, 2012
Wuxi, pronounced "wooshi", is a vibrant city in Jiangsu province and about two hours outside Shanghai.  Among the many things it can boast about, its pork spareribs would be my top pick.
In fact, Wuxi spareribs (无锡排骨) are considered one of the representative dishes of Jiangsu cuisine.  Tender and juicy, rich but […]
Continue Reading

→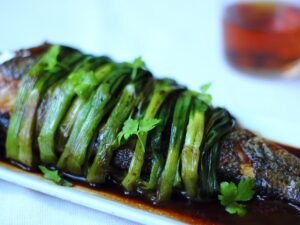 Cooking a whole fish can be fun and rewarding.  Really!
Once you ask the fishmonger to get the fish gutted and scaled, there is little else you need to do except cooking.  Whether it's grilling, roasting, broiling, poaching, pan-frying or deep-frying, almost every cuisine has a large repertoire of whole fish recipes, […]
Continue Reading

→
Subscribe to Soy, Rice, Fire

Archives