Napa cabbage and pork stew with potato noodles, Dongbei style (东北白菜猪肉炖粉条)
By
Simon
On
January 28, 2018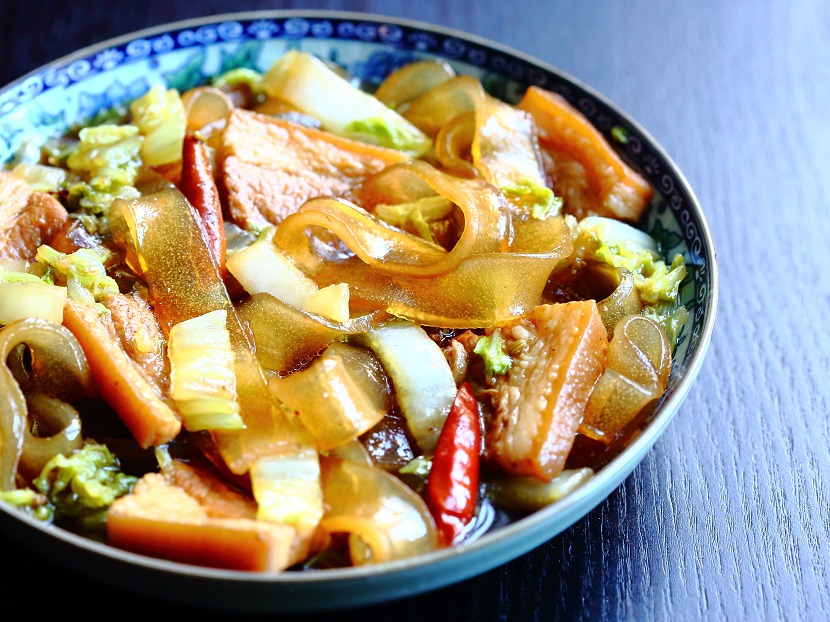 When you look for warming and comforting dishes in cold weather, the cuisine of Dongbei, the Northeastern region of China, would be your safe bet.
To endure long and harsh winters, the people in Dongbei excel in cooking stews and soups that not only warm the body but also boost the mood and energy.
The recipe I'm sharing with you here is one of the most famous stews from the region. When stewed with pork and aromatic spices, napa cabbage, which is winter-hardy and a staple in the region, shines brightly with soft and silky texture and mildly sweet flavor.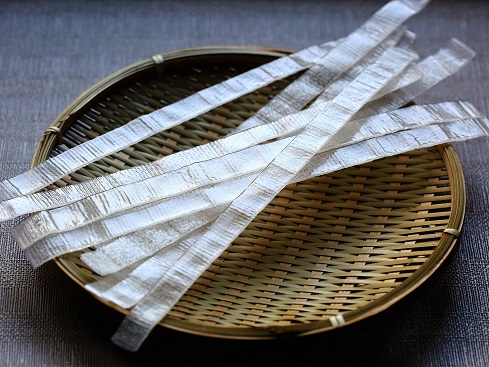 Wide potato noodles, known as La Pi (拉皮) in Mandarin, are a proud local ingredient. Because Dongbei produces the largest amount of potatoes in the country, it comes as no surprise that noodles made with potato starch is extremely popular in the region. These translucent noodles readily absorb the flavors from the cooking liquid and retain a lovely chewy texture when cooked.
With tasty vegetables, meat, noodles, and broth all in one dish, I'm sure it will quickly become your favorite one-pot meal for the season.
Napa cabbage and pork stew with potato noodles, Dongbei style (东北白菜猪肉炖粉条)
Makes 2 servings
Ingredients
12 oz (340 g) pork, preferably pork belly, cut into ¼-inch (6 mm) slices
10 oz (285 g) napa cabbage, cut into ½-inch (1.2 cm) strips
2 oz (60 g) dried potato noodles, soaked in warm water for at least 30 minutes until pliable; cellophane noodles work equally well as a substitute.
1 star anise
1 cassia bark or cinnamon stick
1/2 teaspoon fennel seeds
3 scallions, cut in half
1-inch (2.5 cm) ginger, sliced
2 small dried chile peppers
1 tablespoon soy sauce
1 tablespoon Shaoxing wine
1 tablespoon vegetable oil
Salt and freshly ground white pepper
Procedure
Heat the oil in a hot wok or skillet over medium heat until shimmering. Add the pork and stir-fry for 3 minutes. Add the scallion and ginger, and stir-fry for another 1 minute. Pour in the soy sauce and Shaoxing wine, and quickly stir and mix for 30 seconds. Add 1.5 cups of water and the spices to the wok. Bring to a boil and reduce to a simmer. Remove impurities that rise to the surface. Simmer, covered, for 30 minutes.
Remove the cover and stir in the napa cabbage and soaked noodles. Turn up the heat and bring the mixture to a boil. Reduce to a gentle boil and season to taste with salt. Cook until the noodles reach your desired doneness, about 10 minutes. Adjust seasoning with salt and pepper as needed, and serve.

Subscribe to Soy, Rice, Fire

Archives