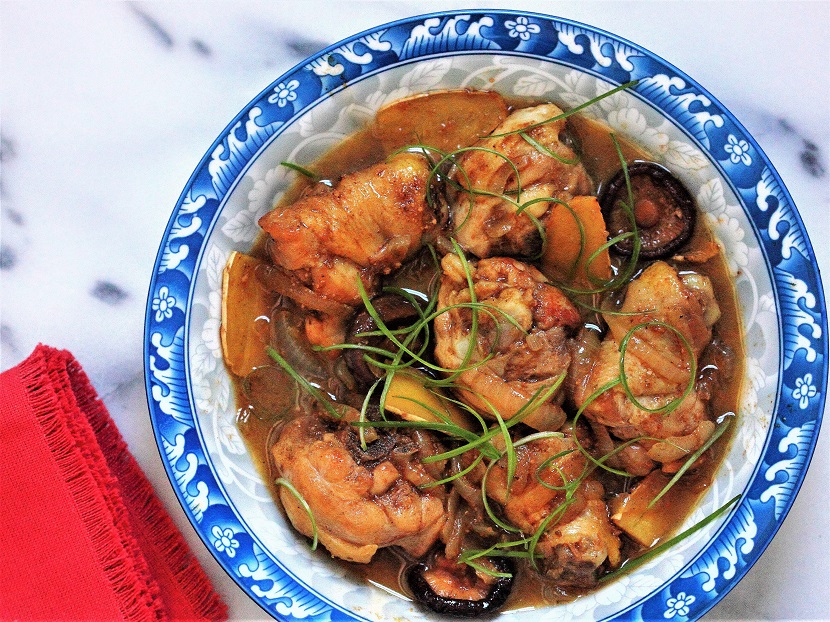 Although little known outside the country, the cuisine of Fujian province in China is one of the best among the regional varieties.
Fujian cuisine uses a wide array of herbs and seasonings to flavor their food, which means it is always aromatic and intriguing.  The use of braising and stewing techniques in their cooking creates complex and nuanced flavors that are at once rich and robust, light and refined.
Over the last few centuries, Chinese immigrants from Fujian province also introduced their cooking to Southeast Asia.  Some of their dishes, such as lumpia and popiah, are now ubiquitous in the region.
And culinary influences worked both ways.  The expatriate Chinese returning home also brought back recipes from the region.  A great example is Shacha sauce.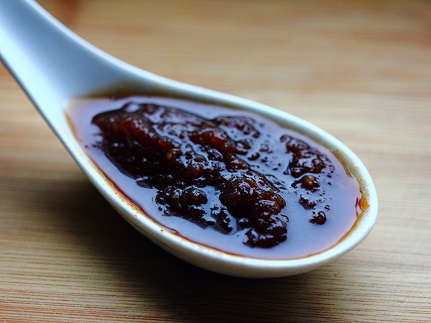 Shacha sauce (沙茶酱), also known as Sacha sauce, has its origin in satay sauce widely used in Southeast Asia.  However, the Fujianese adapted the sauce to make it uniquely their own.  The list of ingredients used for Shacha sauce is long, and typically includes soybean oil, dried brill fish, dried shrimp, shallots, garlic, peanuts, sesame seeds, spices, chiles, salt, and sugar.  The result is a umami-rich and intensely aromatic sauce, with a hint of spiciness and sweetness.
Although Shacha sauce can be made at home, there are good ready-to-use options available from Lee Kun Kee and Bull Head (labeled as BBQ sauce).  You can use Shacha sauce as a seasoning to flavor dishes with meat, seafood, or vegetables, or as a base for soups or dipping sauces.
By following my recipe below, you can make one of the iconic dishes from Fujian:  braised chicken in Shacha sauce (沙茶鸡).  You'll be amazed at the magic of Shacha sauce.
Braised chicken in Shacha sauce (沙茶鸡), Fujian style
Makes 2 servings
Ingredients
20 oz (570 g) chicken drumsticks (bone in, skin on), or any chicken parts of your choice
4-6 dried shiitake mushrooms
1 medium onion, cut in half and sliced
1-inch ginger, thinly sliced
Small bunch of scallions, white parts cut into 1-inch sections and green parts cut diagonally into thin slices
2 tablespoons Shacha sauce
1 tablespoon Shaoxing wine
1 tablespoon vegetable oil
Salt and freshly ground white pepper
Small amount of sugar as needed
Procedure
Chop each chicken drumsticks across the bone into 3 pieces.  Heat the oil in a hot wok or skillet over high heat.  Sear the chicken pieces until golden brown, about 2 minutes per side.  Transfer them to a platter.
To the same wok with the residual oil over medium-high heat, add the sliced onion, white parts of the scallions, and ginger.  Stir-fry for 2 minutes. Add the Shacha sauce and Shaoxing wine; stir and mix for 30 seconds.
Return the chicken to the wok.  Add the shiitake mushrooms and 1.5 cups of water. Season with 1 teaspoon of salt.  Bring the liquid to a boil and reduce to a gentle simmer.  Cook, covered, for about 20 minutes, or until the chicken is cooked through.  Skim the surface from time to time during simmering.
Adjust seasoning with salt and pepper, and a little bit of sugar if desired.  Garnish with green parts of the scallions and serve immediately.

Subscribe to Soy, Rice, Fire

Archives