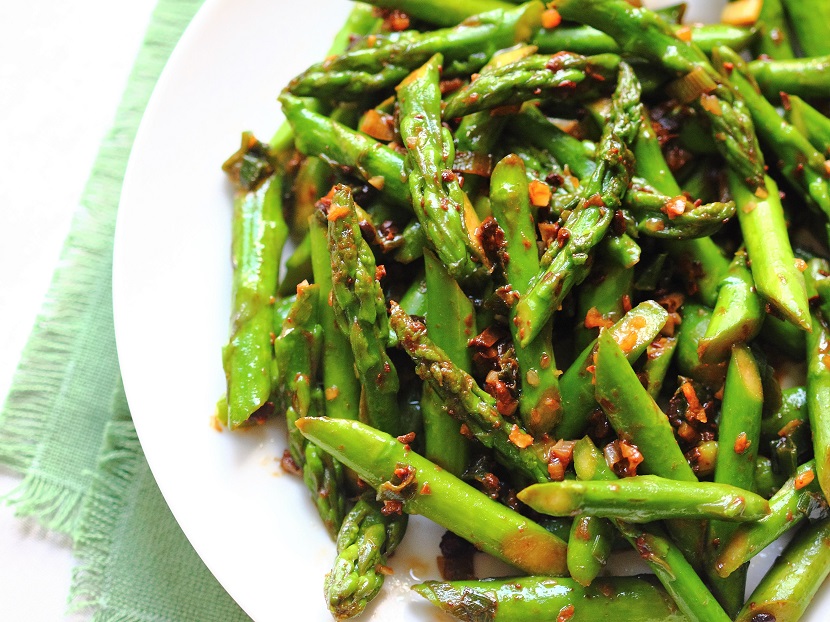 Asparagus is synonymous with spring, and it tastes the best during their prime season, which starts in April.
There is nothing better than seeing those bright green spears at the local farmers' market.  Their tenderness and sweetness remind us why eating food that is local and in season is one of greatest pleasures in life.
Although asparagus is not strictly a Chinese ingredient, it has been incorporated into contemporary Chinese cooking, especially in stir-fries and soups.  For example, you can make a simple stir-fry with asparagus alone, or pair it with shrimp, chicken, or other vegetables.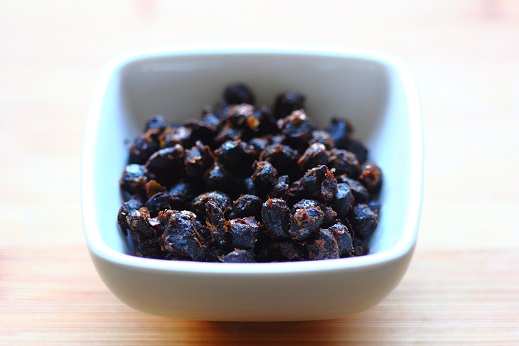 While most asparagus dishes tend to be delicate and subtle to highlight its natural flavor and texture, you can also excite your taste buds with bold flavors, such as using Chinese fermented black soybeans.
Called douchi (豆豉) in Mandarin, fermented black soybeans add layers of flavors to the dish, and contrast nicely with the grassy and sweet asparagus.  You can find them in Chinese grocery stores or online.  Those labeled as Yongchuan douch (永川豆豉), from Sichuan Province and made with 300-year-old tradition, are among the best.
Stir-fried asparagus with fermented black soybeans
Makes 2 servings
Ingredients
1 lb (450 g) medium asparagus
2 tablespoons Chinese fermented black soybeans, finely chopped
4 garlic cloves, minced
Small bunch of scallions, thinly sliced
1 tablespoon Shaoxing wine
1/8 teaspoon sugar
2 tablespoons vegetable oil
Salt and freshly ground white pepper
Red pepper flakes, optional
Procedure
Trim the tough ends of the asparagus, and cut on the diagonal into 2-inch (5 cm) pieces.
Heat the oil in the hot wok or skillet over medium-high heat. Add the fermented black soybeans, garlic, and scallions, and stir-fry until fragrant, about 30 seconds. Add the asparagus, turn up the heat, and stir-fry for 1 minute.  Add the Shaoxing wine, sugar, and some red pepper flakes if using.  Continue to stir and mix for 1-2 minutes until the asparagus is crisp-tender and still bright green.
Adjust seasoning with salt and pepper as needed, and serve immediately.

Subscribe to Soy, Rice, Fire

Archives