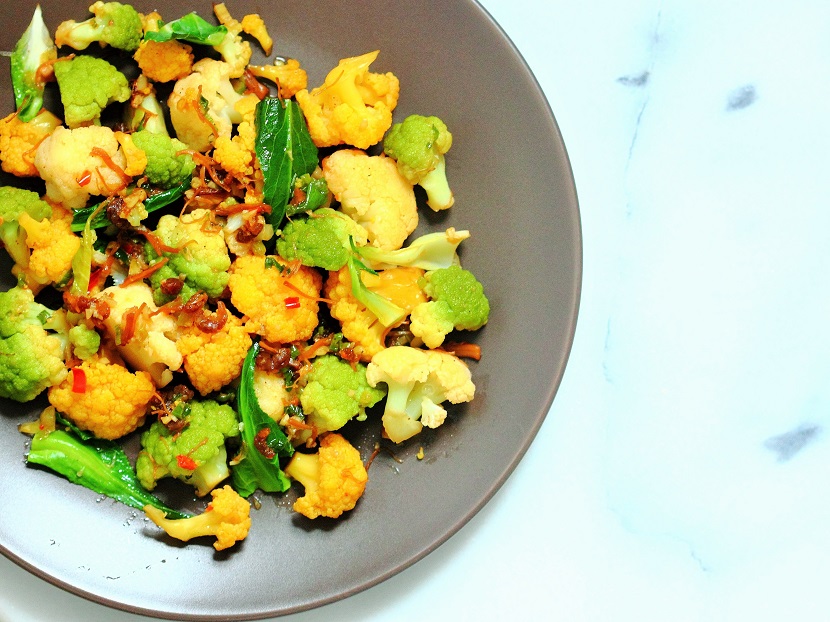 In the vast repertoire of legendary sauces in Chinese cuisine, XO sauce is new comer, first appeared in the 80s at high-end restaurants in Hong Kong.   The early versions were based on a popular shrimp paste, enhanced by the additions of dried seafood and spices.
As XO sauce quickly became a hit, it was widely emulated in the restaurant circle.  Although some restaurants claimed to have their "secret recipe" for their XO sauce, the best ones typically included dried scallops, dried fish, dried shrimp, Chinese ham, onions, garlic, and chile peppers.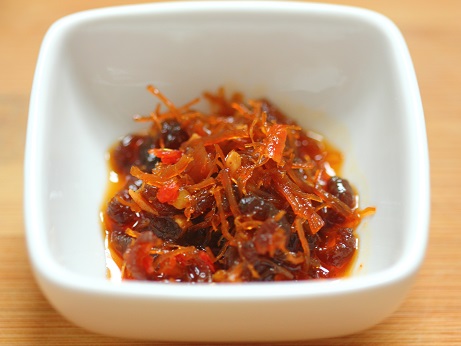 When Lee Kum Kee started to make XO sauce for the mass market, home cooks fell in love with it as well.
Just by looking at its ingredient, one could tell that XO sauce is loaded with intense flavors and rich umami taste.  For that reason, it can be used to enrich a wide range of dishes, including stir-fries, noodle or rice dishes, or dim sum.
I particularly like to use it to add some oomph to tofu or vegetable dishes, as I did with the multi-colored cauliflower I got from the Greenmarket at Union Squire.  Although stir-fried cauliflower is fantastic on its own, adding XO sauce elevates it to a new level.
You can make the dish with any type of cauliflower available to you.
If you're interested in making your own XO sauce, here is a great recipe you can use as a guide:
http://www.gourmettraveller.com.au/recipes/recipe-search/masterclass/2009/10/xo-sauce/
Stir-fried cauliflower with XO sauce
Makes 2 servings
Ingredients
10 oz (285 g) cauliflower florets, tender leaves, and tender stems (I used a mix of orange, green, and white cauliflower)
1 tablespoon XO sauce
1 clove garlic, finely minced
1 scallion, thinly sliced
1 teaspoon soy sauce
2 teaspoons vegetable oil
Salt and freshly ground white pepper
Procedure
Blanch the cauliflower florets, leaves, and stems in boiling salted water until crisp-tender, about 2-3 minutes.  Remove from the water and drain well.
Heat the oil in a hot wok or skillet over medium-high heat.  Add the garlic and scallion and stir-fry until fragrant, about 15 seconds.  Add the XO sauce, soy sauce, and 2 teaspoons of water; stir and mix for another 15 seconds.
Add the blanched cauliflower to the wok.  Mix them with the sauce and cook for 30 seconds.
Adjust seasoning with salt and pepper and serve immediately.

Subscribe to Soy, Rice, Fire

Archives